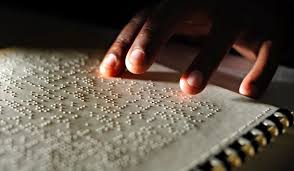 Accessibility of Education to visually impaired in India
Mumbai, India
Administrator
3 years ago
Description
India houses the largest blind population of the world approximating to nearly 15 million people. Currently, there are more than two million blind children in India, but only 5% of them receive any type of education. Most academic settings do not offer instruction and learning resources in a manner that is accessible to the visually impaired, as a result of which many blind individuals are unable to avail of their basic rights. In particular, the volume and range of study materials that are acce
Read more
India houses the largest blind population of the world approximating to nearly 15 million people. Currently, there are more than two million blind children in India, but only 5% of them receive any type of education. Most academic settings do not offer instruction and learning resources in a manner that is accessible to the visually impaired, as a result of which many blind individuals are unable to avail of their basic rights. In particular, the volume and range of study materials that are accessible to blind students, including but not limited to Braille as a medium, remain quite limited. Subsequently, blind students are unable to access a quality early education, which in turn weakens the foundations necessary for success in higher education, particularly in STEM (Science, Technology, Engineering and Mathematics) related disciplines.
Read less
---
Organization
Social Alpha
Location(s)
Mumbai, India
Sustainable Development Goals
---
This problem has the following solutions.
Annie- World's First Braille Literacy Device
Created by Avinash Kothuri
---
Kibo: A one-stop solution to access any kind of Printed, Handwritten or Digital content through audio
---
No enrichments yet.
Login to enrich this problem.
No validations yet.
Login to validate this problem.
No collaborators yet.
Login to collaborate on this problem.
| | |
| --- | --- |
| Total Visits | 144 |
| Unique Visitors | 108 |
| Unique Organisations | 0 |
| Last Visit | December 1, 2023 |
By Location
| | |
| --- | --- |
| Ashburn, Virginia, United States of America | 13 |
| Bengaluru, Karnataka, India | 1 |
| Berlin, Berlin, Germany | 11 |
| Boydton, Virginia, United States of America | 4 |
| Columbus, Ohio, United States of America | 1 |
| Dallas, Texas, United States of America | 31 |
| Des Moines, Iowa, United States of America | 2 |
| Dulles, Virginia, United States of America | 36 |
| Elamanchili, Andhra Pradesh, India | 1 |
| Helsinki, Uusimaa, Finland | 1 |
| Hisar, Haryana, India | 1 |
| Kansas City, Missouri, United States of America | 1 |
| Lagos, Lagos, Nigeria | 1 |
| Mountain View, California, United States of America | 16 |
| Mumbai, Maharashtra, India | 1 |
| Munich, Bayern, Germany | 1 |
| New York City, New York, United States of America | 1 |
| Northampton, England, United Kingdom of Great Britain and Northern Ireland | 1 |
| Nuremberg, Bayern, Germany | 1 |
| Quincy, Washington, United States of America | 1 |
| Roubaix, Hauts-de-France, France | 2 |
| Saint Petersburg, Sankt-Peterburg, Russian Federation | 2 |
| Singapore, Singapore, Singapore | 12 |
| Tustin, California, United States of America | 1 |
| Zavodskaya, Udmurtskaya Respublika, Russian Federation | 1 |