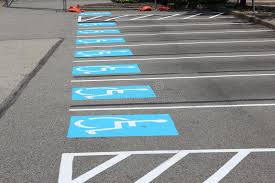 Accessibility of infrastructure and information to differently abled population
Mumbai, India
Administrator
3 years ago
Description
According to the Census of 2011 , 2.68 Crore of the population suffers from some form of disability. Inaccessible buildings and public transportation impede independent navigation and hinder disabled people's active participation in daily life. Further, there also exists an information asymmetry with regards to details about the existence of facilities such as wheelchair assistance, ramps supporting wheelchairs etc, at various public places like parks, malls, libraries etc. The lack of reliable
Read more
According to the Census of 2011 , 2.68 Crore of the population suffers from some form of disability. Inaccessible buildings and public transportation impede independent navigation and hinder disabled people's active participation in daily life. Further, there also exists an information asymmetry with regards to details about the existence of facilities such as wheelchair assistance, ramps supporting wheelchairs etc, at various public places like parks, malls, libraries etc. The lack of reliable information restricts the physically disabled from visiting places individually and makes them dependent on outside help, which can often be unpredictable.
Read less
---
Organization
Social Alpha
Location(s)
Mumbai, India
Sustainable Development Goals
---
This problem has the following solutions.
No enrichments yet.
Login to enrich this problem.
No validations yet.
Login to validate this problem.
No collaborators yet.
Login to collaborate on this problem.
| | |
| --- | --- |
| Total Visits | 114 |
| Unique Visitors | 86 |
| Unique Organisations | 0 |
| Last Visit | September 18, 2023 |
By Location
| | |
| --- | --- |
| Ashburn, Virginia, United States of America | 1 |
| Aurangabad, Maharashtra, India | 1 |
| Berlin, Berlin, Germany | 8 |
| Boydton, Virginia, United States of America | 5 |
| Columbus, Ohio, United States of America | 1 |
| Dallas, Texas, United States of America | 30 |
| Dubai, Dubayy, United Arab Emirates | 1 |
| Dulles, Virginia, United States of America | 39 |
| Helsinki, Uusimaa, Finland | 1 |
| Hisar, Haryana, India | 1 |
| Kansas City, Missouri, United States of America | 1 |
| Lagos, Lagos, Nigeria | 1 |
| Mountain View, California, United States of America | 7 |
| Munich, Bayern, Germany | 1 |
| Nuremberg, Bayern, Germany | 1 |
| Quincy, Washington, United States of America | 4 |
| Roubaix, Hauts-de-France, France | 1 |
| Singapore, Singapore, Singapore | 8 |
| Tustin, California, United States of America | 2 |