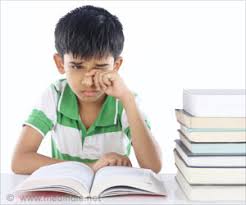 Special training and education for children with speech difficulties
Mumbai, India
Administrator
3 years ago
Description
Children with speech difficulties often do not receive the necessary support and intervention to be able to communicate with other children around them, thereby causing isolation in their friendships. This lack of communication over a period of time hinders the child's social, intellectual and emotional development. Children with speech difficulties require classroom instruction and other educational opportunities that are suited to their learning needs In order to ensure that children with spee
Read more
Children with speech difficulties often do not receive the necessary support and intervention to be able to communicate with other children around them, thereby causing isolation in their friendships. This lack of communication over a period of time hinders the child's social, intellectual and emotional development. Children with speech difficulties require classroom instruction and other educational opportunities that are suited to their learning needs In order to ensure that children with speech difficulties receive the support that they need, it is essential to identify speech difficulties at an early age and provide the support necessary for the child's socialisation and development.
Read less
---
Organization
Social Alpha
Location(s)
Mumbai, India
Sustainable Development Goals
---
This problem has the following solutions.
No solution available yet
No enrichments yet.
Login to enrich this problem.
No validations yet.
Login to validate this problem.
No collaborators yet.
Login to collaborate on this problem.
| | |
| --- | --- |
| Total Visits | 79 |
| Unique Visitors | 49 |
| Unique Organisations | 0 |
| Last Visit | May 26, 2023 |
By Location
| | |
| --- | --- |
| Ashburn, Virginia, United States of America | 1 |
| Berlin, Berlin, Germany | 5 |
| Boydton, Virginia, United States of America | 1 |
| Dallas, Texas, United States of America | 30 |
| Dulles, Virginia, United States of America | 31 |
| Helsinki, Uusimaa, Finland | 1 |
| Hisar, Haryana, India | 1 |
| Montreal, Quebec, Canada | 2 |
| Mountain View, California, United States of America | 2 |
| Quincy, Washington, United States of America | 1 |
| Singapore, Singapore, Singapore | 3 |
| Strasbourg, Grand-Est, France | 1 |